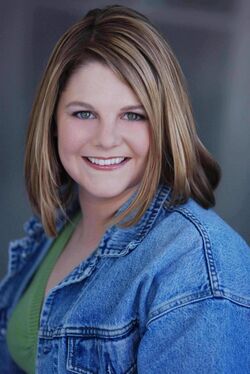 Carrie Lynn Certa
is a seasoned line producer with six independent films, her most recent had her in Ethiopia for a film entitled "Difret" which made its world premiere at Sundance 2014 and won the Audience Award at Sundance and the Berlin International Film Festival.
Career
In 2009, she made her directorial debut with "SpyForLove" which landed her a Best Comedy Short nomination at her first festival showing. Since then she's had a modicum of success with her other shorts "Smiley" and "Undisconnected" which was nominated for Best in the Fest and winner of Best Director. She has also won numerous awards for her writing with her dramatic work "Life After" including third place at Vail Film Festival.Carrie was the line producer for 44 music video featured at the end of the series starting in 2011-2014.
Ad blocker interference detected!
Wikia is a free-to-use site that makes money from advertising. We have a modified experience for viewers using ad blockers

Wikia is not accessible if you've made further modifications. Remove the custom ad blocker rule(s) and the page will load as expected.