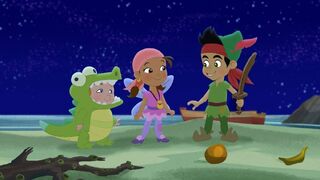 Clothing such as coats and pajamas. Shirts and t-shirts are found in the T-shirts section and hats are found in the Hats section.
When a retailer has multiple web sites around the world, one link will be provided for each product to their U.S. site. People interested in buying from a site outside the U.S. will need to go to those sites and search for the products themselves.
MSRP = Manufacturer's Suggested Retail Price. Individual retailers may offer a product at a lower price. Prices given in U.S. Dollars except when a product is not available in the United States. To see a price in a different currency, use the currency converter.
Costumes
Costumes
Title
Contents
MSRP ($US)
Retailers

Captain Hook
Officially licensed costumes.
$26.02
Amazon website
Ad blocker interference detected!
Wikia is a free-to-use site that makes money from advertising. We have a modified experience for viewers using ad blockers

Wikia is not accessible if you've made further modifications. Remove the custom ad blocker rule(s) and the page will load as expected.