"Little Red Riding Hook!"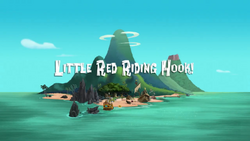 Previous Episode: Jake and the Beanstalk Next Episode:Follow the Bouncing Bumble!
Characters Present
Plot
Jake's pirate puppy Patch finds many treasures and puts them in the basket, but forgets to take home with them, so Izzy decides to deliver them to him before Captain Hook tries to steal it.
Ad blocker interference detected!
Wikia is a free-to-use site that makes money from advertising. We have a modified experience for viewers using ad blockers

Wikia is not accessible if you've made further modifications. Remove the custom ad blocker rule(s) and the page will load as expected.