Princess Power!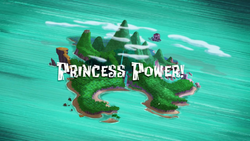 Previous Episode: Hook's Treasure Nap Next Episode:Nanny Nell
Characters Present
Plot
Jake and his crew accompanied by Winger and the Pirate Princess want to find the princess treasure. When Hook hears about the princess treasure and how only three princesses can have the treasure, his team dresses like ladies.
Ad blocker interference detected!
Wikia is a free-to-use site that makes money from advertising. We have a modified experience for viewers using ad blockers

Wikia is not accessible if you've made further modifications. Remove the custom ad blocker rule(s) and the page will load as expected.